Years ago I wrote a small tutorial on How to Put Pictures on Craigslist. Since then, that little article has been the single-biggest driver of traffic to my website and to my business.
After helping THOUSANDS of people with their Craigslist Ads, I put together a series of related "How-to" guides based off of other questions I got – you can see a my free Craigslist guides here.
I'm Looking for More People to Help
Helping people feels good. And it turns out it's an excellent business model, too. That said, I'm at a loss on who needs what kind of help where.
That's where you come in!
Got Craigslist Questions?
Write them in the comments below and I'll do my best to make a tutorial to guide you through the process.
Here's a few that I've answered already:
How to Sell Your Crap Online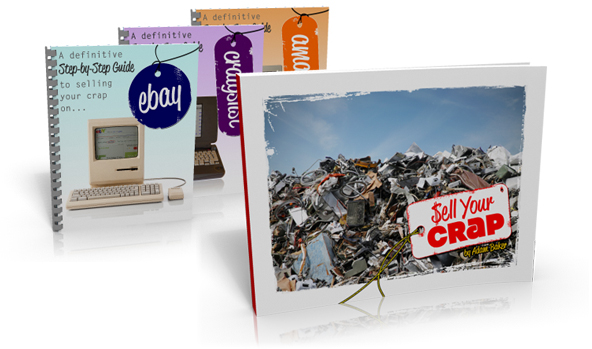 Incidentally, there's another guy out here on the interwebs who thinks helping people out a great business model. Adam Baker from Man vs Debt has an incredible story about taking his wife and small child out of the States and travelling around the world after selling nearly all of his stuff.
While you might not be looking to do something that extreme, he's an interesting person to learn from – especially when it comes to selling your stuff and services on Craigslist, EBay, Amazon, or anywhere, really. If you're so inclined, check out his (paid) guide on selling stuff online. He's got a $100 guarantee on his site. Buy his book and if you don't make $100 by implementing his techniques, he'll refund your purchase.
Not a bad guarantee – you make back multiple times the price of his guide or you pay nothing. And that's even without the tons of great extras he's included from a legion of other interesting people.
I don't often direct visitors to this website to somewhere else on the web, but if you're reading my article on Craigslist, Adam has something that I think can help you out.