Last week I posted an article about helping you on Craigslist. One of the questions I was asked was how to put Picasa images on Craigslist. This is a tricky one, but I'll get you through it.
Step 1: Go to Picasa
Picasa is tricky because you have to right click on the image to see what the real file is. Let's take my logo image on Picasa for a moment.

Here's the link: https://picasaweb.google.com/106273101224393545862/May122012
While this may show you the image, it's not the image file – it's a page. You can tell because there is no file type associated with it. Ex. It doesn't end in .jpg, .gif, ..png, etc.
Step 2: Right Click the Image
In order to find the file type we have to right-click the image and look under properties.


In my example the file location is:
https://lh4.googleusercontent.com/-zaG53KetqRM/T67jFLshMRI/AAAAAAAACAo/1BahY7bwcB8/s128/CWD%20logo%20circle%20250×250%20pixel.png
See how this ends in a .png suffix? That's how we know it's an image file.
Step 3: Write the Image Code
Now we can follow the usual steps. Click here to go to Step 2 in putting an image on Craigslist.
Hope that helps. If you are interested in other ways that Picasa can help your small business, check out my write up here. I also wrote a quick tutorial on how Picasa can help you with SEO.
As always, if you have any other website questions at all, please let me know and I'll do my best to help out. If you'd like to get free tips like this delivered to you via email, please put your address in the form at the top of the page. That will stay absolutely private, I promise. Thanks for reading!
Other Craigslist Tips & Guides I've Written
How to Sell Your Crap Online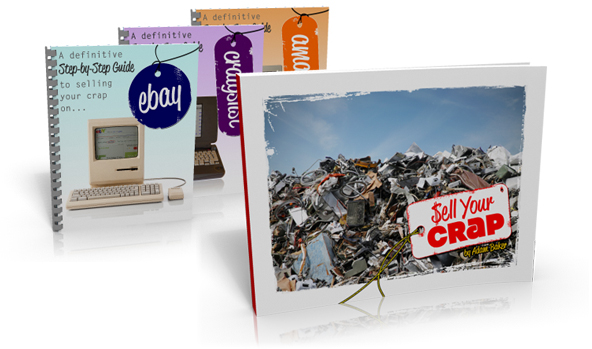 Incidentally, there's another guy out here on the interwebs who thinks helping people out a great business model. Adam Baker from Man vs Debt has an incredible story about taking his wife and small child out of the States and travelling around the world after selling nearly all of his stuff.
While you might not be looking to do something that extreme, he's an interesting person to learn from – especially when it comes to selling your stuff and services on Craigslist, EBay, Amazon, or anywhere, really. If you're so inclined, check out his (paid) guide on selling stuff online. He's got a $100 guarantee on his site. Buy his book and if you don't make $100 by implementing his techniques, he'll refund your purchase.
Not a bad guarantee – you make back multiple times the price of his guide or you pay nothing. And that's even without the tons of great extras he's included from a legion of other interesting people.
I don't often direct visitors to this website to somewhere else on the web, but if you're reading my article on Craigslist, Adam has something that I think can help you out.